We Just Made It Easier to Manage Your Money!
Introducing Money Manager from America First.
All of your America First Accounts are automatically added
You can add your other non-America First accounts and view them in Online Banking
Your Transactions are automatically categorized
Track all of your spending
Easy and intelligent budgeting
Instantly manage all of your debt
Create a financial road map
Log in and try Money Manager out today, and make your life easier.
Here is how to get started: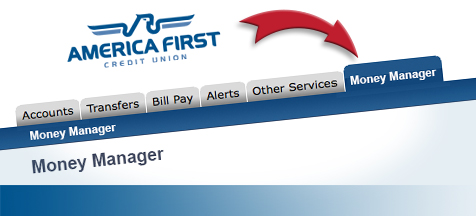 Now, start clicking and see what you can do with your new Money Manager.
Frequently Asked Questions
---